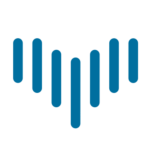 Website Medical Simulation Technologies
Medical Simulation Technologies is a game-changer in the field of medical simulation in cardiology. We provide the most advanced and realistic simulators to help the medical professionals in learning most advanced and demanding procedures and treatments.
Qualifications
Excellent knowledge of Unity3D
Knowledge of C#
Proficient knowledge of code versioning tool GIT
2-4 years of experience
Bonus points
Shaders and graphics programming (GLSL, HLSL or CG)
Experience with Ray tracing and Ray marching
What we offer

You will be part of company building the most advanced medical simulators for professionals within an experienced and flexible team. As a successful and ambitious company with a sustainable and transparent leadership style, all of our employees work with dedication and a team-first attitude. Working on state-of-the-art projects with high-profile partners, this will be your opportunity to grow and expand your knowledge in a professional and friendly atmosphere.
Please include the following clause in your application:
I agree to the processing of personal data provided in this document for realizing the recruitment process pursuant to the Personal Data Protection Act of 10 May 2018 (Journal of Laws 2018, item 1000) and in agreement with Regulation (EU) 2016/679 of the European Parliament and of the Council of 27 April 2016 on the protection of natural persons with regard to the processing of personal data and on the free movement of such data, and repealing Directive 95/46/EC (General Data Protection Regulation)